Multiple ways to solve your fabrication, restoration, repair and coating needs.
OLD MILL IRON COATING
Coating Steel & Aluminum in North Alabama one coat at a time. At Old Mill Iron, our customers prefer a durable finish in an array of colors. We offer powder coating services to customers in the North Alabama area. As a recognized fabricating company specializing in ornamental ironwork, we offer only the finest finishes and strive for excellent customer service and quality service. If you are in the market for a powder coating service, fill out the form below or contact us 256.617.3827 or sales@oldmilliron.com.
WELDING SERVICES
In the North Alabama areas since 2009 Old Mill Iron has offered the North Alabama area fabrication and welding services. Old Mill Iron offers quality work with a quick turnaround time including MIG and Aluminum welding. Our goal is to provide high-quality service at a fair and reasonable price while using only the finest products available.Contact us about your steel fabrication, welding and ornamental iron needs. Visit our website at Old Mill Iron
GATE REPAIR TECH
A division of Old Mill Iron
At Gate Repair Tech we believe that your first step towards having a low maintenance driveway gate is quality. Quality components, Quality service and Quality fabrication. Gate Repair Tech is a division of Old Mill Iron, an Ornamental Iron Company in Northern Alabama. Old Mill Iron is an official dealer of LiftMaster operators and accessories. We also service other operators and offer quality fabricated Ornamental iron gates.
For more information visit Gate Repair Tech
OLD MILL IRON, LLC
An Ornamental Iron and Welding Fabrication company, Old Mill Iron specializes in custom ornamental iron including: Driveway gates and operators, hand railings, staircase railings, garden gates and iron aluminum fencing. Since 2009 Old Mill Iron has been manufacturing quality ornamental ironwork for residential and commercial locations, in the Huntsville, Madison, Athens and surrounding areas of North Alabama.
For more information visit Old Mill Iron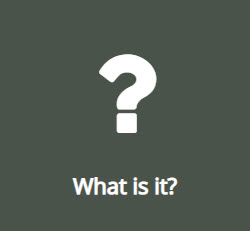 Powder Coating is a type of coating that is applied as a free-flowing, dry powder, and it is tough! It is a quality finish that is found on hundreds of products you see every day. We choose to use this coating because of it's durability, long lasting finish in the sun, and the attractive finish it produces.
Powder coating is a completely dry finishing process used on a wide range of materials and products. Small particles of pigment and resin are electrostatically charged and sprayed onto products to be coated. These parts are electronically grounded so that the charged particles adhere to them until melted and fused into a solid coating in a curing oven.  The main difference between a conventional liquid paint and a powder coating is that the powder coating does not require a solvent to keep the binder and filler parts in a liquid suspension form.
The coating is typically applied electrostatically and is then cured under heat to allow it to flow and form a "skin". It is usually used to create a hard finish that is tougher than conventional paint.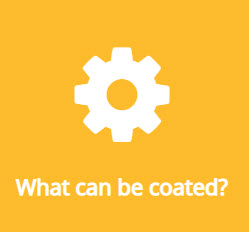 Powder Coating is mainly used for coating of metals, such as household appliances, aluminum extrusions, drum hardware, and automobile and bicycle parts. Old Mill Iron also uses this coating for all custom handrails and fencing that are fabricated.
Below are some of the items which may be powder coated.
Commercial applications
Agriculture equipment
Automotive parts
Retail displays and fixtures/signs
Commercial and residential fencing, gates, handrails
Industrial Fabrications/components
Transportation equipment
Bicycle frames and components
Building materials
Motorcycle frames/parts
Off-road/ATV parts
Structural steel
Electrical panels
Industrial machinery
Heavy duty equipment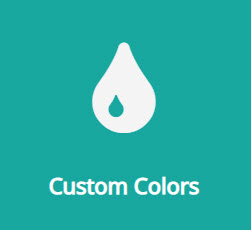 Quality Control and Colors – At Old Mill Iron, offering our own powder coating facility allows us the opportunity to manage quality control more effectively, while offering our customers a wide array of finishing colors. This allows us to deliver a completed project to our customer in a timely manner. As a growing business in the North Alabama area, we also provide finishing services for small and large businesses in our area as well as residential customers.Powder coating services provide the following benefits:
A vast array of final colors
Increased weather-ability
Long lasting, durable finish
Unlimited range of colors
Resistance to chipping, scratching and fading
Monday-Friday
7:00am to 3:30pm
256.617.3827 / sales@oldmilliron.com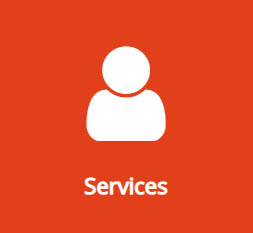 Old Mill Iron offers a full range of coating and fabrication solutions to handle your metal restoration and repair. From residential driveway gates to community fencing, Old Mill Iron has the ability to help you with your restoration needs.
Fabrication Services  "You design it, we will fabricate it!" From design to installation; we  offer custom fabrication of steel and aluminum ornamental ironwork.
Coating Services   Our customers prefer a durable finish in an array of colors. At Old Mill Iron, we offer powder coating services to customers in the North Alabama area. As a recognized fabricating company specializing in ornamental ironwork, we offer only the finest finishes produced by professional powder coating.
Welding Services   Our fully equipped welding shop enables us to offer MIG and TIG welding services including tack and spot welding.